Canadian based city lawyer Hon. Miguna Miguna has today penned a strong message to the former prime minister Raila Odinga during his birthday day celebrations. Despite Miguna Miguna having different views with Raila Odinga, he wished him a happy birthday day but left a special message to him as he celebrates.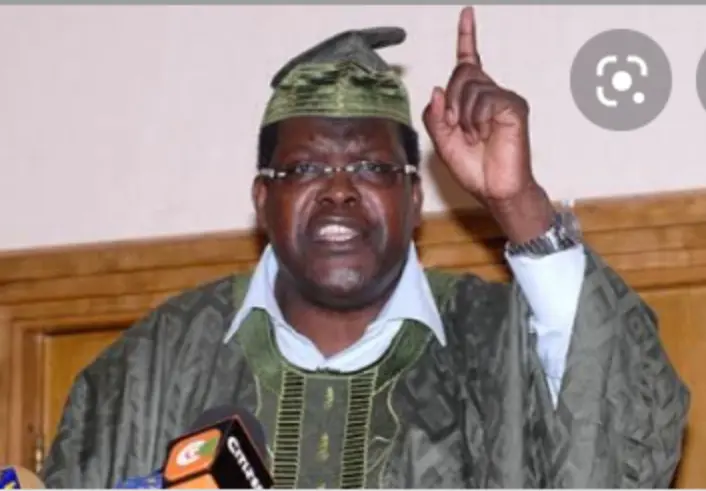 "Happy birthday Raila Odinga. As you celebrate and belch, think about Tom OKWACH, a young man with decades of birthdays ahead of him, but who is buried alive in Abimbo Mines in Bondo. Think about his family and children. A civilized society must care for its most vulnerable," stated Miguna Miguna.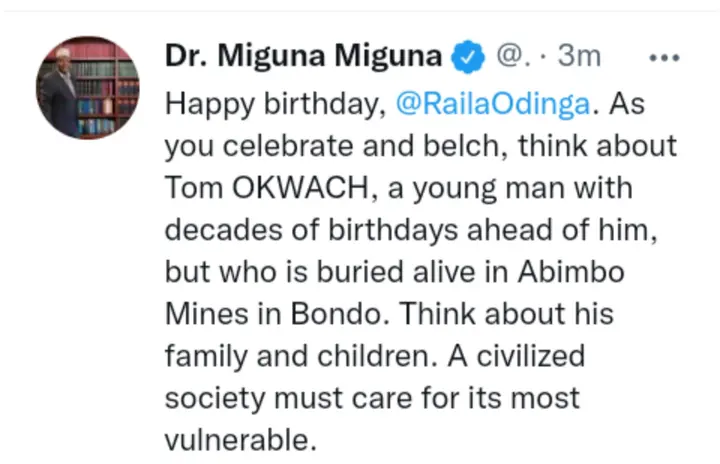 The Canadian based city lawyer Miguna Miguna urged Raila Odinga to always remember the family of that man who went missing in Bondo as he striving to look for something to put on the table for his family.
Please share this information to other people, like and also leave your comments.