Sleuths emerged successful after they found two men raping a first year student in Kitui University.
According to sources, two suspects Biron Orwa aged 25 and Samwel Mulama aged 22 were caught redhanded defiling a 18-year-old student at Diani Apartments in Kitui County.
Eye witnesses established that the three were seen together at Monte Christo Bar where the suspects allegedly drugged the victim before the beastly act.
Sleuths privy to the incident revealed that the first year student visited the bar in company of her boyfriend and the two suspects. The suspects ordered plenty of alcohol that caused the menace. The victims boyfriend vanished leaving his girlfriend in company of the assailants.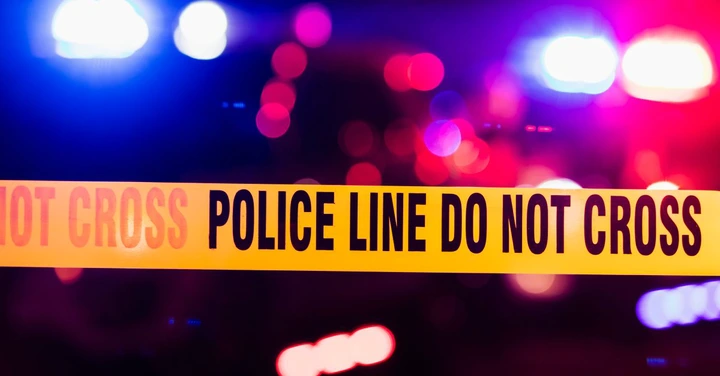 The two suspects took advantage of the victim's boyfriend absence to assault her sexually. Conforming to sources, the suspects took the girl to one of their houses and raped her in turns.
Police officers were informed about the incident of how two men had hauled out the girl from the bar to their room. They responded to the incident and within no time they busted one of the suspects under the bed trembling in fear. The victim laid helplessly in the bed while one of the rape accomplice had gone to fetch her clothes that had been left at the bar.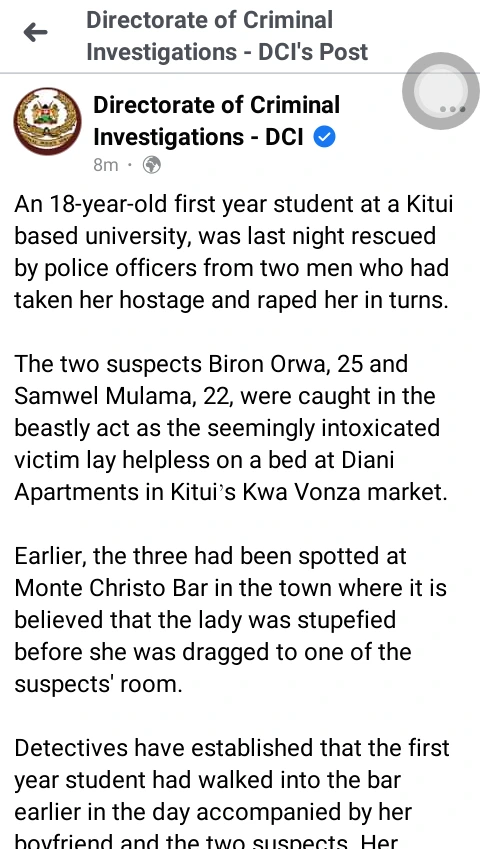 The victim was taken to Kitui General hospital for medical attention while the two victims were arrested and will be charged in court tomorrow.