The Killer cop Caroline Kangogo is now reported to have booked two hotel rooms based in Kabarnet town in Baringo County as of July 14, 2021 but never spend a night in either of them, amid his run to avoid contact with police officers who were after her following the murder scene she had committed.
On Wednesday, July 21, 2021 K24 TV confirmed that Kangogo has spent some time at the club, with the sources saying they identified her so well and she was free to a point of borrowing a phone from one of the waiters.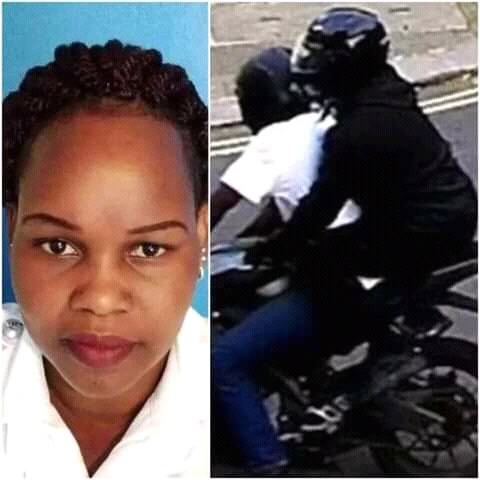 While speaking on K24 TV, one of the waiter who sought anonymity confirmed that the late Kangogo was in a yellow hood and a number of attendees recognized her, adding that when she wanted to clear her bills, she asked for a phone from the waiter in question who went hesitant.
"She was in the yellow hood and we recognized her well. When she wanted to clear her bill, she borrowed a phone from me but I was hesitant," the waiter said.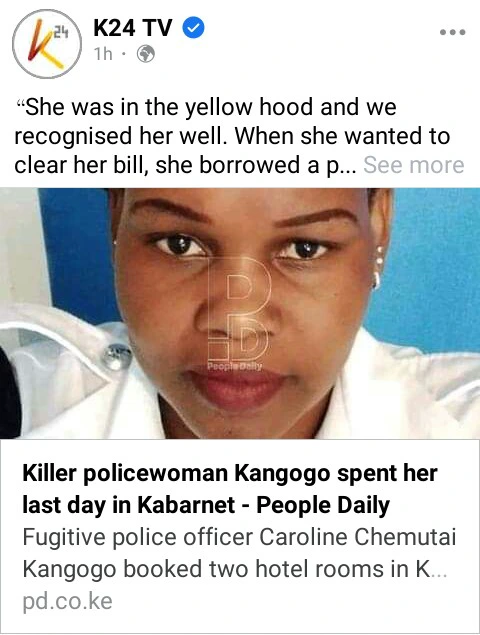 According to the aforementioned media outlet, the owners of the two hotel confirmed that Kangogo had booked the two rooms but fled after realizing that the detectives had found out where she was and never spent a night in any of the two hotel rooms.
K24 TV confirmed from her neighbors that she was indeed a role model to many and her death came as a big surprise, with the residents doubting the reported suicidal bid.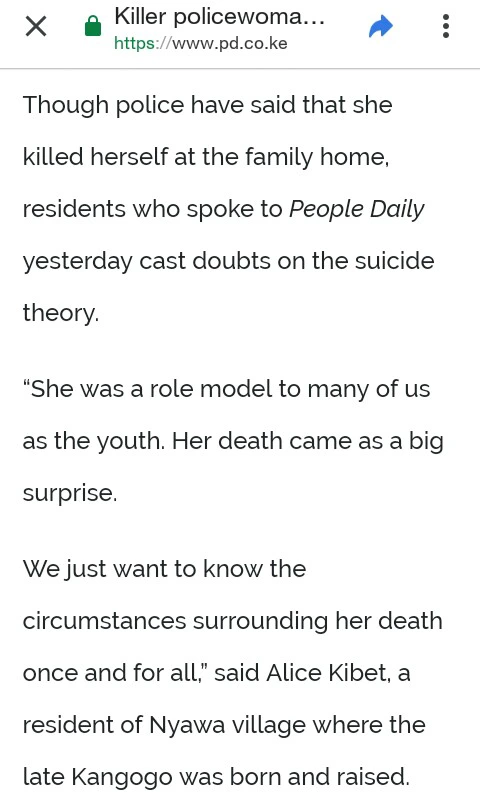 "She was a role model to many of us as the youth. Her death came as a big surprise. We just want to know the circumstances surrounding her death once and for all," Alice Kibet, a resident who is a confirmed resident of Nyawa village, the home ground of Kangogo said.
For marriage, family, love, job/promotion. Goodluck in your business/lottery, court cases, diseases and other Spells kindly call Kiwanga Doctors on +254 769404965; or CLICK HERE>>>> https://www.kiwangadoctors.com.