A senior police officer in Eldoret was dramatically arrested after a stand off with Directorate of Criminal Investigations (DCI) detectives. The incident which happened earlier in the day was a multi-agency operation targeting a cartel of police officers protecting criminals.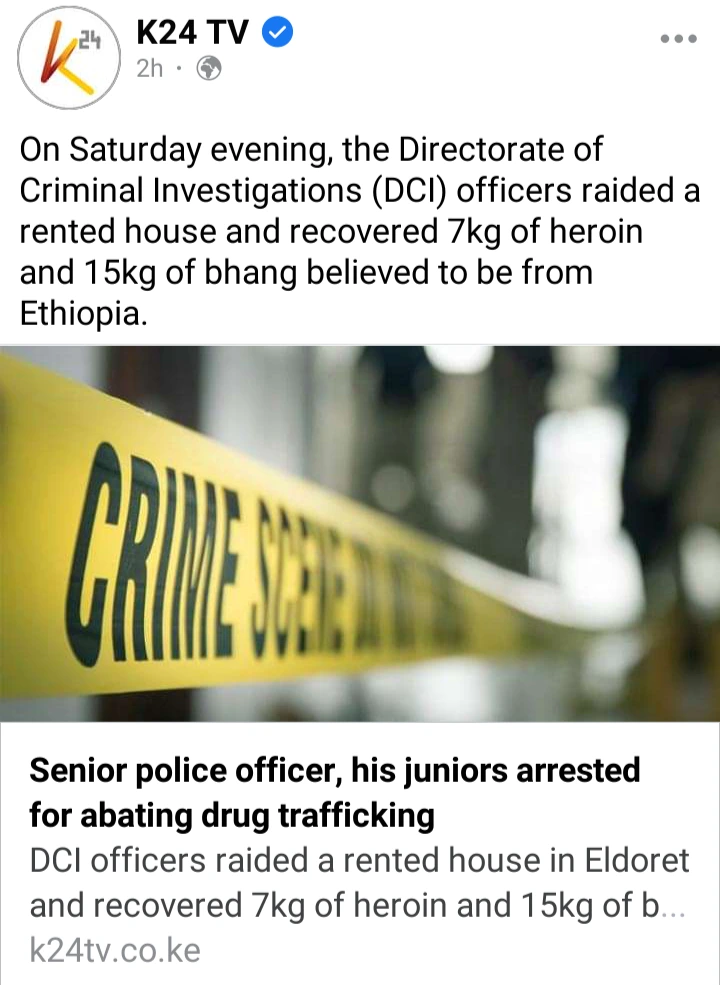 According to K24 digital news media platform, the Nairobi based detectives are reported to have been tracking a consignment of hard drugs originating from Nairobi and destined for Eldoret town. The detectives are said to have have followed the suspects involved in the drug trafficking syndicate who were housed in one of the estates in the town.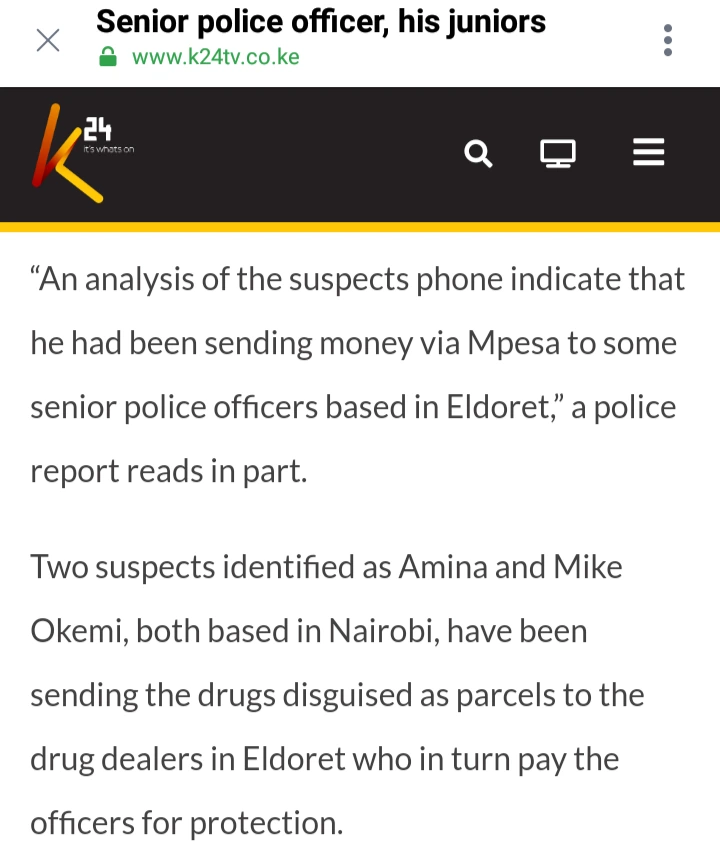 On further scrutiny the suspects phone revealed a trail of money through Mpesa to the senior police commander. Investigators discovered that the officer was protecting the drug sellers by receiving heavy bribes. He was immediately arrested but not after a gun standoff when he refused to be disarmed. He will taken to court once Investigations are completed.
Ensure to follow my profile for trending articles and breaking news as they happen..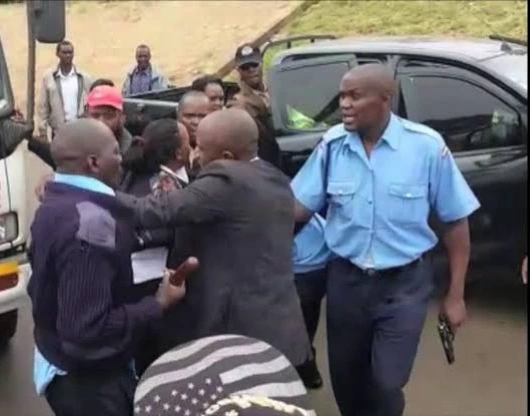 For marriage, family, love, job/promotion. Goodluck in your business/lottery, court cases, diseases and other Spells kindly call Kiwanga Doctors on +254 769404965; or CLICK HERE>>>> https://www.kiwangadoctors.com.