Former Kiss 100 Radio presenter Nick Ndeda and his wife Gitau Muthoni have announced their break up to their followers on YouTube, just months after the two disclosed that Nick had a vasectomy because they do not want to ever have children.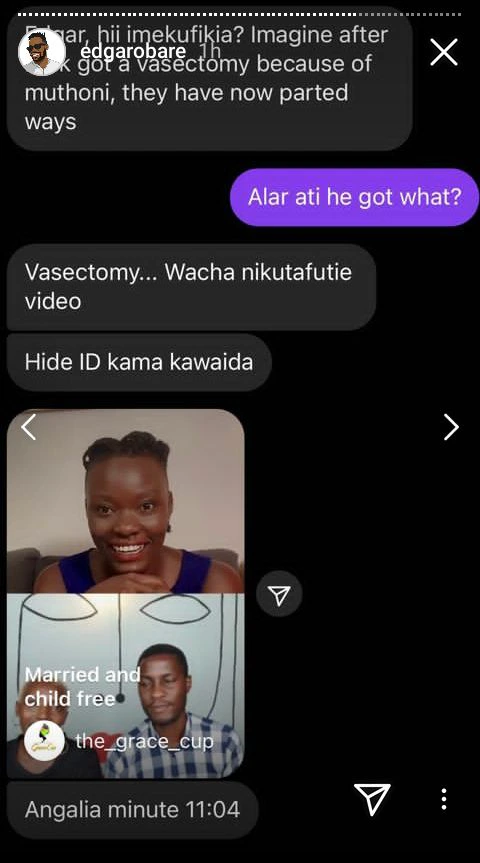 While announcing their breakup on their YouTube channel, the two former love birds revealed that they made the decision after three months of thorough thinking and consulting professionals because they were going through various issues in their relationship.
According to them, their personal goals no longer match and thus there's no need to stick together anymore. In addition, they said that they'd like to explore life while away from each other.
Their YouTube channel 'Just Doing Life' which has over 10k subscribers will now be ran by Gitau Muthoni since she is the one who founded it and has also been doing all the editing.
We wish the duo all the best as they explore life separately.