Police officers from Kitale have arrested Shay Diva, a renowned Gengetone artist on claims of stealing a vehicle belonging to a business tycoon who is alleged to be her lover.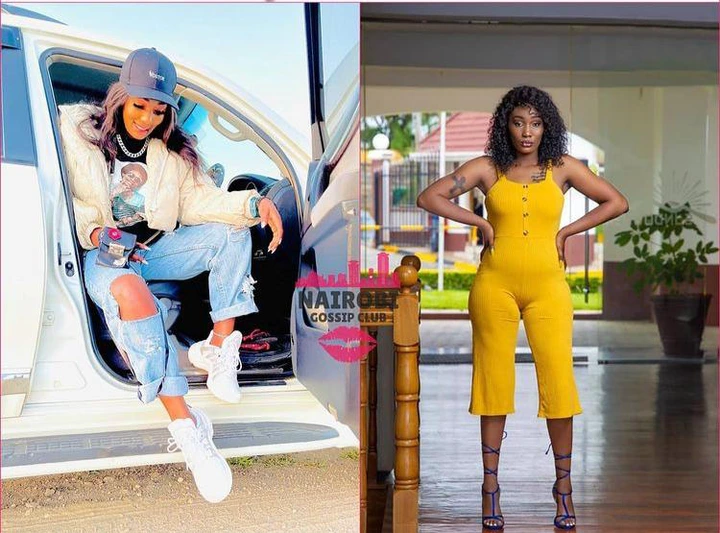 According to the reports given Nairobi Gossip Club, the suspect was reportedly arrested on Friday in the evening after she allegedly acquired the man's vehicle and was in the process of changing or rather transferring ownership before she was Busted by one of the family members of the deceased.
Reports given by the family of the deceased claimed that the suspect wanted to take charge of the vehicle despite the fact that it was not legally hers. According to them, they claimed that the deceased gave her the car which she was supposed to return.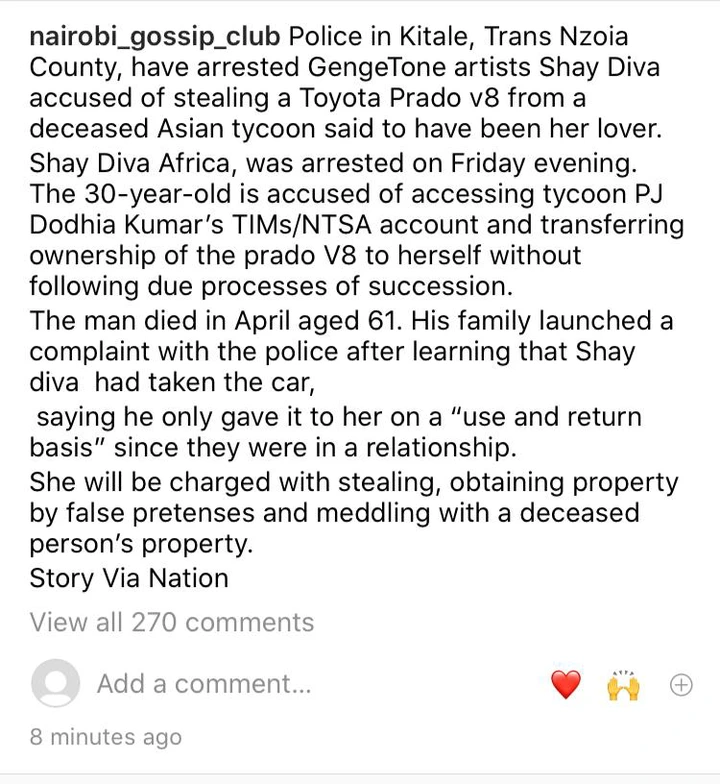 This incident has however sparked alot of reactions from Kenyans who seemed to have different opinions and suggestions on the matter and on what should be done in order to reduce the increasing rate of crime in the country.
With a section of Kenyans claiming that maybe she had been given the car by the deceased before his untimely passing, others went ahead and called upon the government urging them to create job opportunity for the youths due to the increased rate of joblessness.