Louise Samantha Lewthwait is a famous jihadist in Africa and the states, Samantha Lewthwait is also widely known as Asmantara, Sherafiyah, White Widow, Sherafiyah Lewthwaite, Natalie Webb White Widow, she is a 38 years old British National.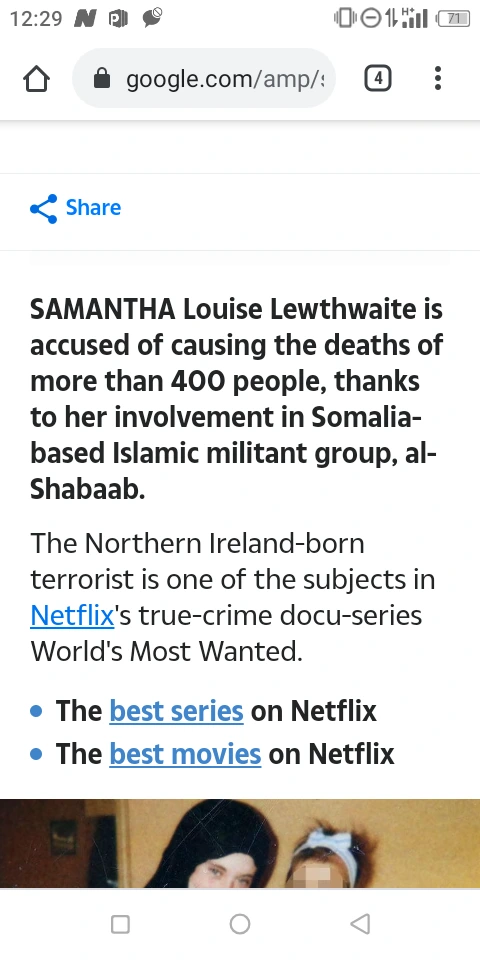 Samantha Lewthwait is one of the most wanted criminals here in Kenya and the states, it is alleged that Samantha Lewthwaite has so far caused the death of more than four hundred people all over the world through her terrorism activities.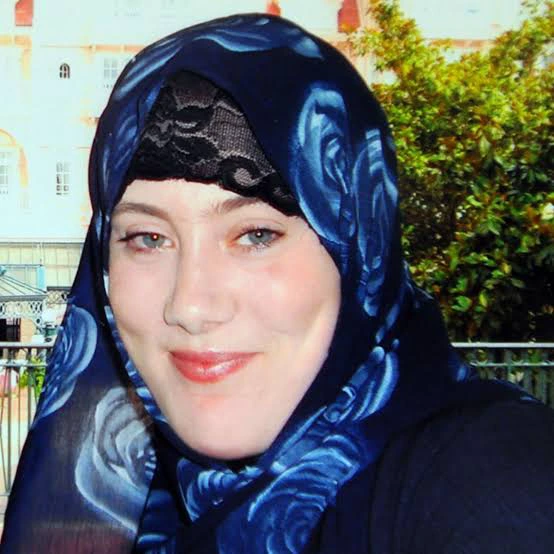 For more than a decade now, the White Widow alias Samantha Lewthwaite has managed to organize and cause more than 3 terror attacks in Kenya.
Samantha Lewthwait has managed to escape the authority on numerous occasions even after coming in contact with them, it is alleged that the white widow managed to escape police officers even after being interrogated with them.
Family Background.
Samantha Lewthwait is a widow to one of the most widely known Jihadists widely known as Lindsay Germain, Lindsay happened to be one of the 7/7 suicide bombers in London, before his untimely death, Lindsay managed to detonate bombs in over three trains in London, he causes the death of over 56 people and injured more than 500 people, Samantha Lindsay's father was a famous British army soldier, he worked in the 9th to 12 royal Lancer.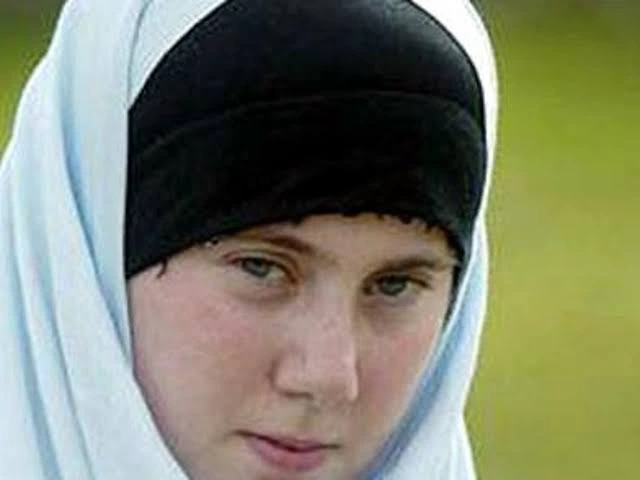 Her father and mother divorced in 1994 and this affected her greatly, this is based on her close friends, Samantha sought comfort from her Muslim neighbors who were good to her, she later owns decided to comfort her religion to Islam, it was at this point in life that she met Lindsay Germain, the two married in 30th October 2002, the two later own have birth to a baby girl.
At the time of her husband's death, Samantha was pregnant with a second baby.
Education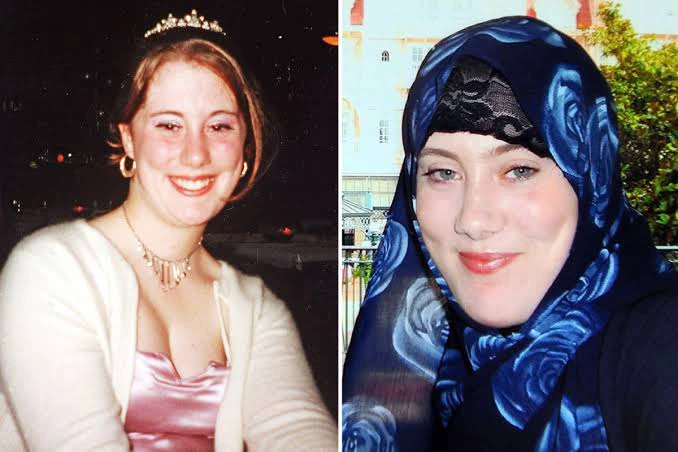 Before her marriage to Lindsay, the black widow was a student at the University of London, she was Pursuing a bachelor's degree in Politics and religion, unfortunately, she dropped out of school due to her broken home.
Terror Attacks.
Based on numerous police reports on different terror attacks in Kenya, It is alleged that the White Widow is the mastermind behind numerous terror attacks in Kenya, the most notable terror attack include the Grenade attack in Mombasa a few years ago, based on the eyewitnesses, the White Widow was spotted in the crime area before vanishing in thin air after the attack,
There were also allegations that the White widow is the mastermind behind the fatal Westgate Terror Attack in Nairobi and Carissa attack which left many people dead with many others injured.
So far, Samantha Lindsay Lewthwaite is among the most wanted criminal, Samantha is on red notice by Interpol, Samantha is so far facing different charges such as possession of explosives, it is alleged that several explosives were retrieved from a hotel room she was staying in Mombasa just a few minutes after managing to escape the authority in an interrogation, In 2014, was again spotted in Kenya, they tried to arrest her but again she managed to escape.
It is alleged that the Somalia authority knew about her whereabouts but they could not capture her as she was under Al- Shabaab territory, the Somalian authority has it that they could not use a drone as she is a British citizen and their laws prohibit that.
There were also rumors that Samantha was gunned down by Russians in Ukraine but it was never proven to be true.
It is alleged that Samantha is currently in hiding but they believed that she is somewhere in Somali where she is rising in terms of ranks.
Reactions.
Many Citizens all over the world feel that Samantha was a beautiful woman but she lost it after turning into a killer, others feel that it will be so sad when one day her son gets killed to pay for his mother's sins, others pray that she may rot in hell for taking innocent lives in the name of religion.