In an exclusive interview conducted by popular female YouTuber, Eve Mungai a former fake Illuminati agent who identifies himself as the father of nations spilt the beans on how he dubbed his clients to sending him money. The young man who hails from Ukambani revealed the secrets he used to mint cash from unsuspecting clients who included famous people in the society like politicians.
The guy identified as Felix Mwambua Muli alias Mwakela reportedly runs various Facebook Groups some of which have attracted a following of over 200,00 followers all of whom are trying to join the Illuminati. Felix started scamming people after he failed to secure formal employment after leaving high school and was trying to make ends meet by posing as an Illuminati agent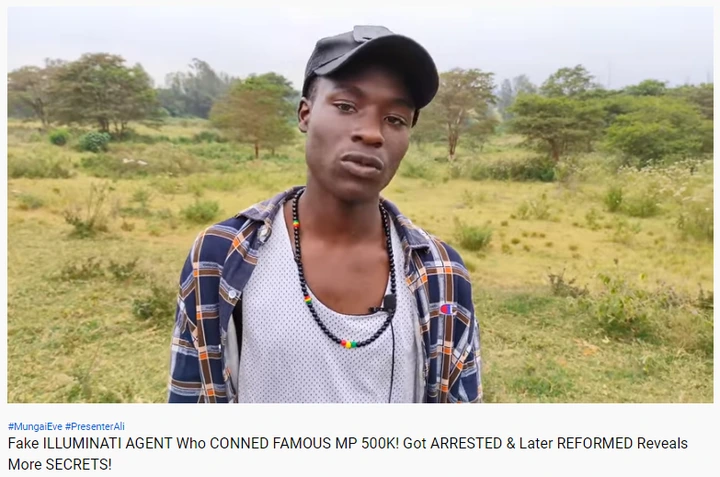 Within a very short time, his brand grew quickly and he started conning young people asking for the registration fee which was dependent on one's financial muscle. His services spread across various social media pages and he attracted the attention of powerful and influential individuals to a point of scamming a prominent politician Ksh 500,000 who was contesting for a by-election. However, the politician contacted police to track him down and he was arrested for a short period of time before he bribed his way out.
Felix claims that he has reformed from his behaviours and regrets the financial losses that he caused many people through his dubious activities. He has resorted to growing his small businesses as he has learnt that only genuinely earned money can support him in the long run.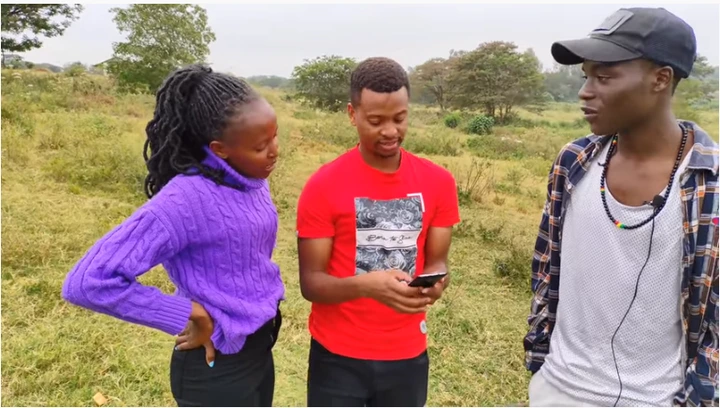 If interested kindly catch up with the whole YouTube interview on this link.