A top Catholic Priest Father Japhet Mwove who was arrested and charged for beating his secret lover almost to death was acquired by a chief magistrates court in Kitui Law Courts. The incident which caused shock among the Christian community revealed the hideous plan that the suspect planned on victim and his baby.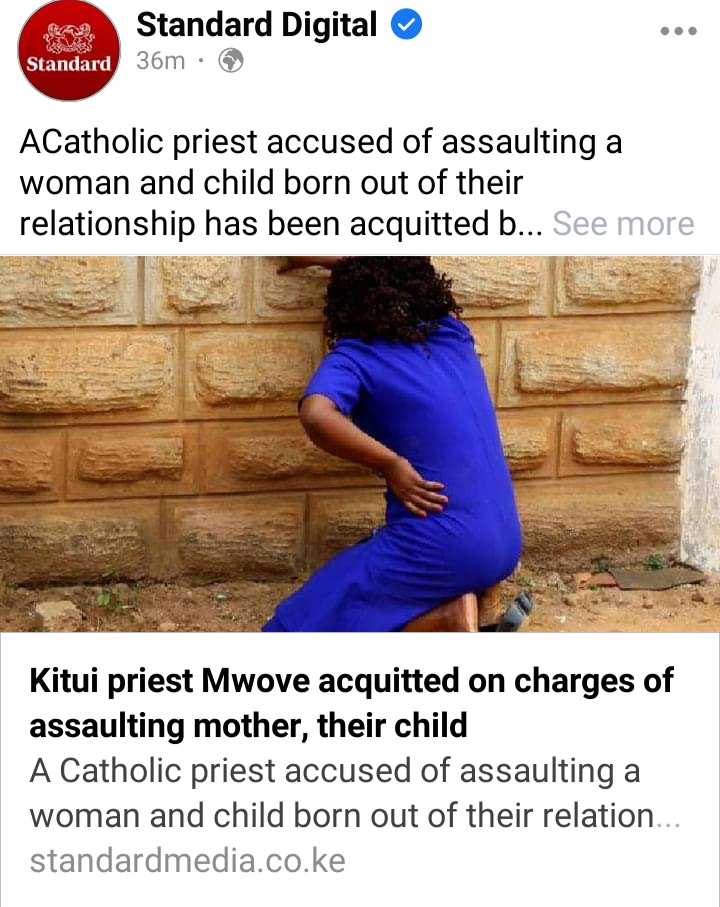 According to The Standard digital news platform, the priest who heads the Kitui caucus priest council is said to have seriously injured the mother and child after she threatened to go public with the illicit affair. The priest is said according to a police report that he went the house where the lover stayed at night and asked to be let in only to turn against her.
The woman was beaten by the priest using a wooden plank causing her severe injuries bodily injuries until she became unconscious. He then turned on the child who was also injured by the enraged suspect. The magistrate decided to acquit the suspect after the victim pleaded leniency and forgiveness towards the man of God. They are said to have reached an out of court settlement to jointly raise the child together.
Ensure to follow my profile for trending articles and breaking news as they happen….