Chilling details have now emerged concerning the unfortunate death of an innocent university student identified as Celestine Muthengei, a 2nd year student at the Mt Kenya university who was killed in cold blood yesterday.
As The Standard now reports, Celestine was spending time with several of her friends at the hostel when the murderer emerged, knocked on the door and requested to speak to Celestine. Her friends who did not suspect him to be dangerous opened the door and that's when hell broke loose.
Celestine, who was seated on her bed charging her smartphone, emerged and asked the murderer who he was now that he was looking for her.
"I've heard you are looking for Celestine. I am the one," she said in what proved to be her last words on this earth.
As her friends narrate, the attacker then responded telling Celestine that he had finally caught up with her, claiming that he had been cheating on him.
"Ulidhani Sitakupata. Unani-cheat," he said. Loosely translating to: (You've been cheating on me, I've finally caught up with you).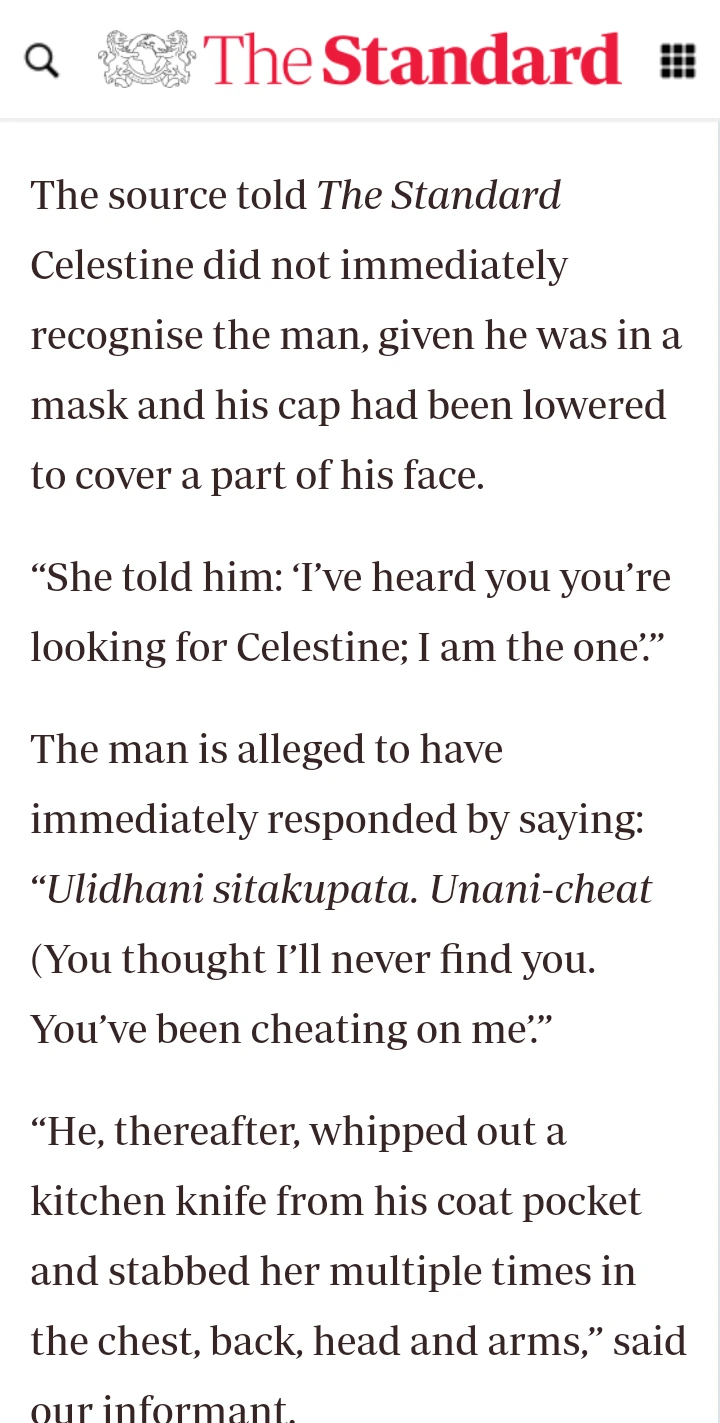 The Murderer them took out a kitchen knife and used it to end her life with efforts to transfer her to Thika Level 5 Hospital proving futile as she was pronounced dead after arrival.