Amidst prayers of the faithful that were going on during the funeral ceremony of the late Kalembe Ndile at Mbui Nzau grounds in Kibwezi West Constituency of Makueni County today on June 11th, a white Helicopter Eurocopter AS350B3 Ecureuil of registration 5Y-DSB that's owned by KIDL Helicopters touched down at 12:30pm to drop a high profile individual that was to attend the funeral.
Moments after that helicopter landing, it emerged that the former Prime Minister Raila Odinga was that high profile individual and his arrival immediately sparked excitement among locals as a large number of the people that had converged at the grounds to attend the funeral immediately shifted their attention from the prayers to him.
A majority of the mourners got their phones out of their pockets and started filming his arrival even though the prayer session was still underway.
The former PM was received by a number of Ukambani leaders that led him towards the tent in which the body of Kalembe rested and on his way, Raila kept his head down as he showed obedience and great respect for the prayer session that was ongoing.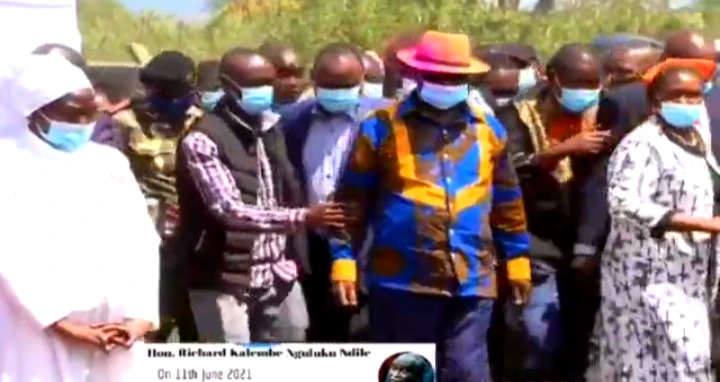 He also had his hand in the air and was waving at the crowd as he was moving but since the arrival had caused a stir, the priest leading the prayers had to call for orderliness.
The priest could be heard saying that "tafadhali ni wakati wa sala. Viongozi nawaomba tafadhali heshimu Mungu" (please, it's time for prayers. I urge you leaders to respect God).
After viewing the body, the former Prime Minister was led to the VIP tent for him to take his seat and he found that other leaders like Kalonzo Musyoka, Charity Ngilu and Alfred Mutua were already in attendance.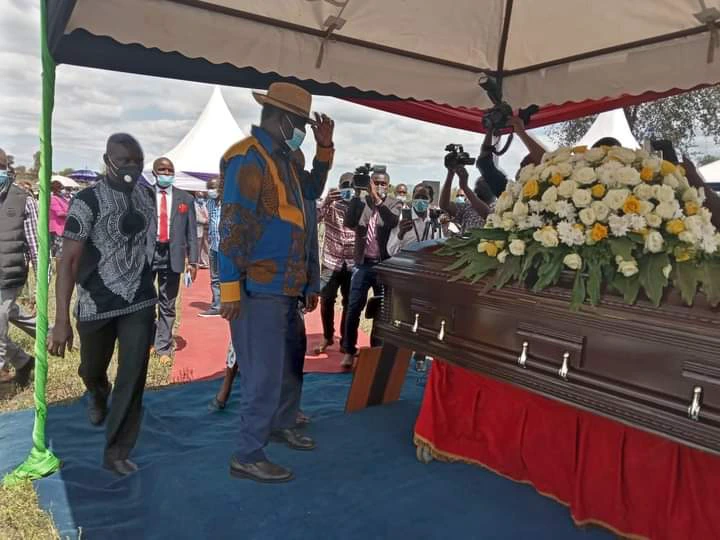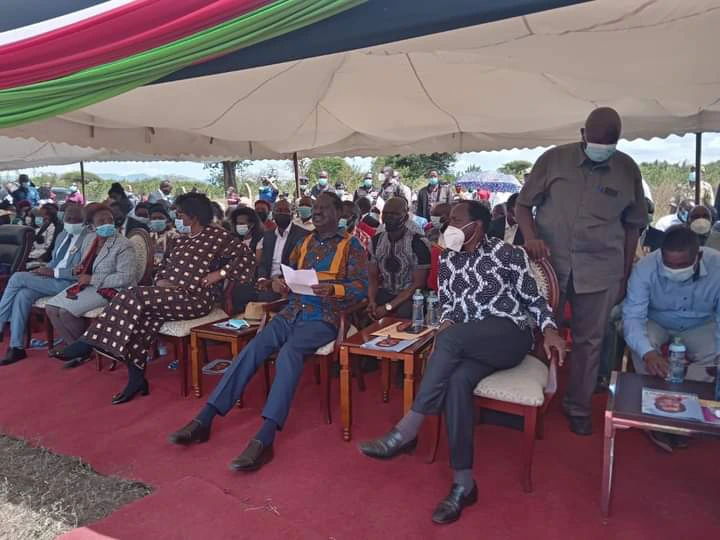 Watch the scene at minute 2:00 of the video in the link below.