Shock engulfed residents of Kayole estate in Nairobi after a Mutura seller was caught carrying what could simply be termed as nausea-inducing pieces of meat.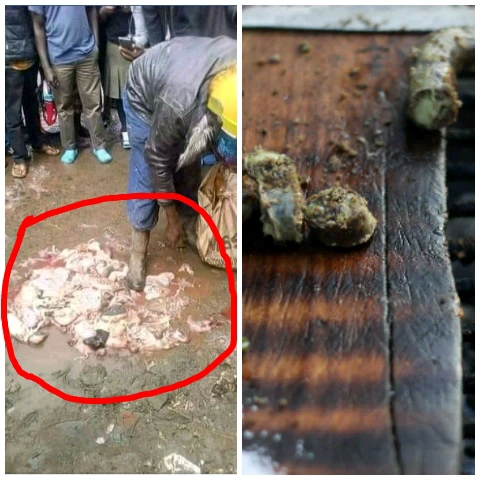 According to sources, the said man was heading to his Mutura grilling basement when unfortunately the sack that had the meat fell and spilled — further revealing what he referred to as "soft meat" after he was questioned by residents.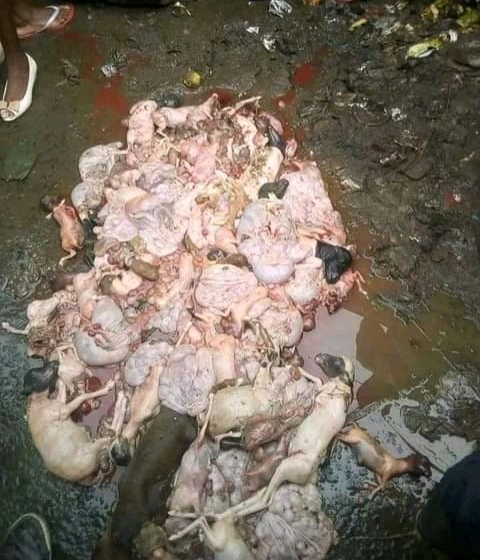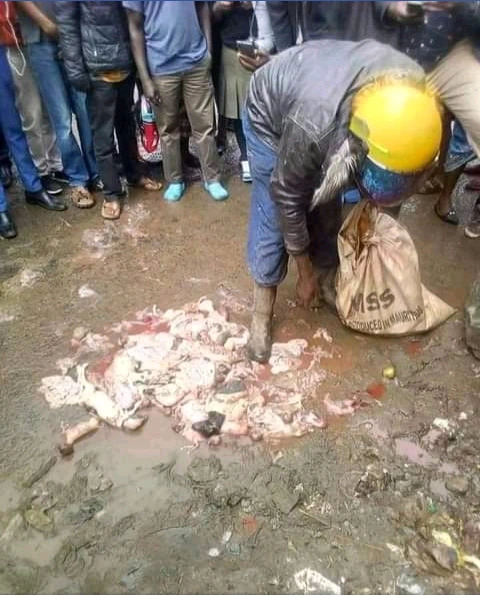 Among things that could be identified are fetuses of Goats, cows, and sheep to name the best one.
Taking to Social media, some netizens noted that there was no major problem since they are meat anyway while others vowed to stop consuming Mutura.
John Njau
"There is nothing wrong with that, it not poisoners, it also a meat".
Neville Akal
"This can't stop me from eating the nyama soft. Mtura is so sweet".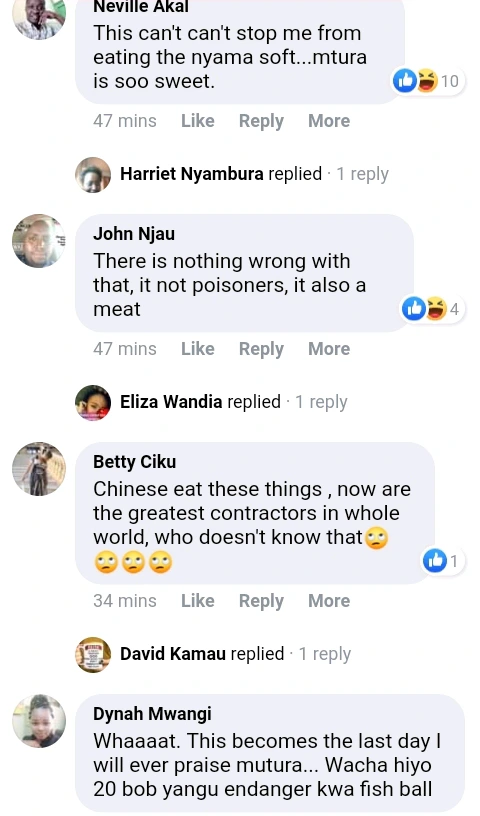 View pictures in App save up to 80% data.
Norman Mwangi:
"I swear before my shadow that I will never eat mutura again".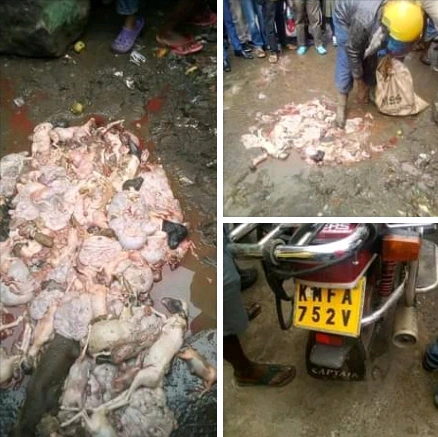 What's your take on this? Share your views with us in the comment section below. Don't forget to subscribe for more.