Exactly nine years ago, Kenya woke up to a devastating, terrifying, nerve-wracking news- one of the worst in the history of the country. SAMUEL WANJIRU FOUND DEAD!
It was a huge blow to the country as the man who changed marathon was no more! Nowhere to be found, and will not be seen forever.
It dimmed on him too early, before Kenyans reap the most from Wanjiru.
The most memorable moment was the 2010 Chicago Marathon. To Wanjiru's coach, this was "The greatest marathon race I have ever seen, and the biggest surprise. It was a total shock." This was after he had won the Men's Elite 2009 Flora London Marathon on April 26, 2009 in London.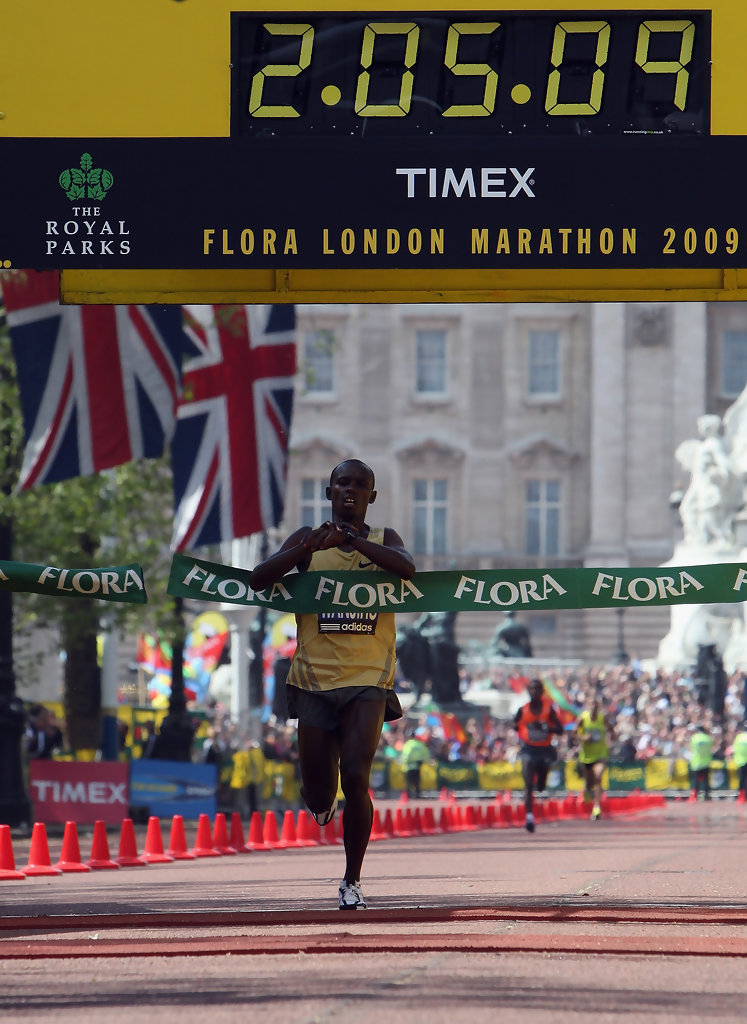 His triumph in the race gave him a name, and many will forever live to regard him as their role model.
Near the end of the famous Chicago race, Ethiopian Tsegaye Kebede and Sammy Wanjiru engaged in one of the most fascinating duels in marathon history.
With both the runners near the front of the race near the end, both surged to the front and took turns taking the lead. Kebede would surge and open a gap on Wanjiru several times over the last mile, but Wanjiru would reel him in gradually, on his own terms. With less than a half-mile to go, Wanjiru kicked, breaking Kebede and defeating him by 19 seconds.
It was really an ecstatic time for Kenyans and Wanjiru lovers.
Unfortunately, the 2020 Chicago race would be Wanjiru's last race as seven months later, the giant fell. He died after falling off the balcony of his Nyahururu home.
While many speculated it as an assassination, the then national police spokesman, Erick Kiraithe termed it as suicide. The local police Jasper Ombati stated it was probably an accident.
Achievements
Samuel Wanjiru put a mark on the world of athletics after setting the current 10, 000 metres World Junior Record in 2005 and set the half marathon world record 3 times.
After switching to the full marathon, he won the 2008 Beijing Olympic in a record time of 2:06:32, to become the first Kenyan to win the Olympic Gold in that race.
He won the London marathon and the Chicago Marathon, in the fastest marathons ever recorded in both United Kingdom and United States.
Then he died on May 15, 2011. May his soul rest in eternal peace!