It is looking more and more likely that Borussia Dortmund startlet Jadon Sancho will leave the German giants this summer. The English winger is enjoying a stellar campaign  and has made more than 20 goal contributions for the side so far.
Top English clubs Manchester United, Liverpool and Chelsea are in the race to sign Sancho who is tipped to become the next big thing in English Football.
Dprtmund captain Marco Rues has however urged his teammate to stick around in the Bundesliga for a few more seasons so as to horn his skills and leave there an even better player than he is at the moment.
"Jadon is an incredible player and it's most certainly that still, several clubs want him. That's a fact," Reus said.
"He plays at a higher level than the previous year. And he'd be enormously important for us to reach our goals.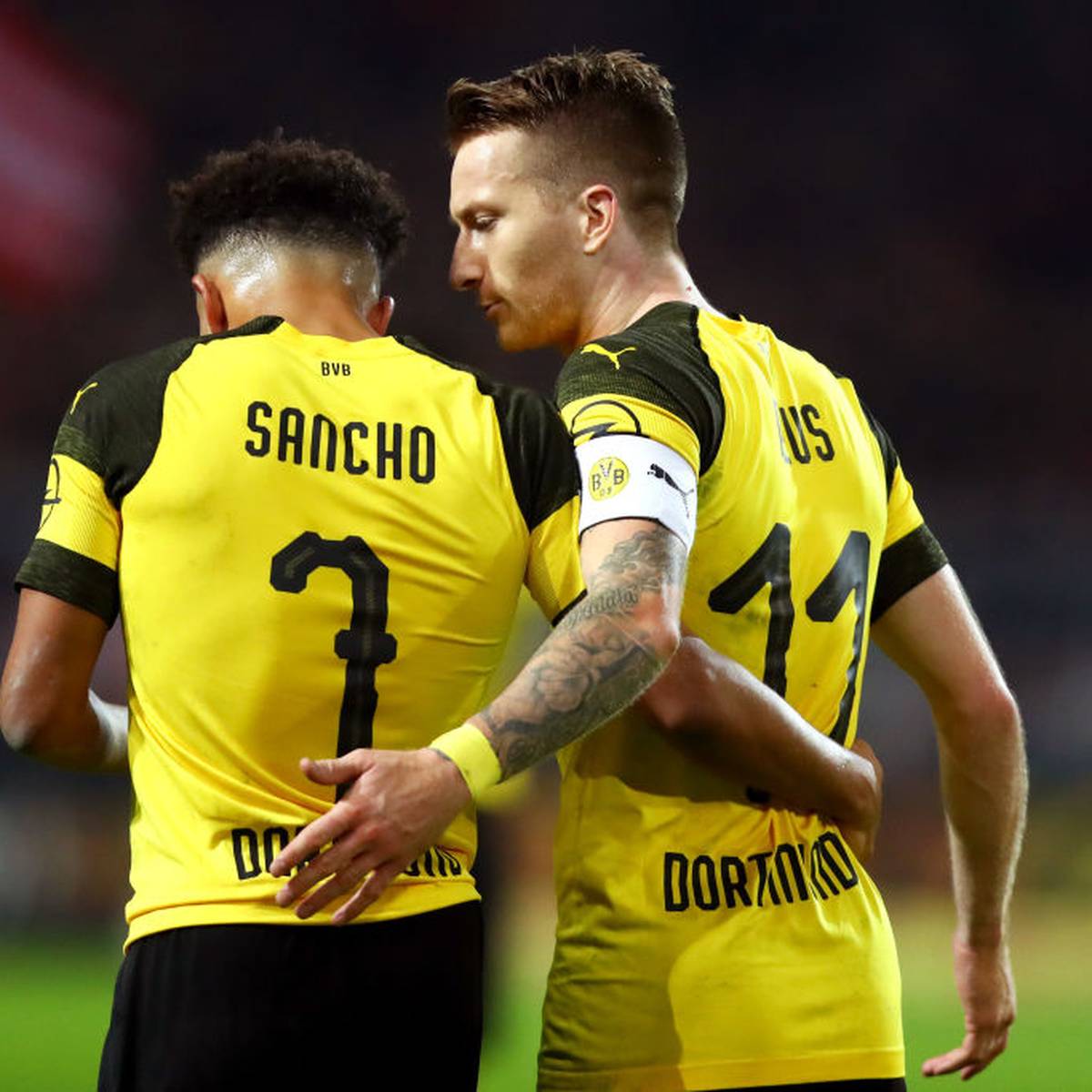 "I'd tell him to stay at Dortmund for one or maybe two more years. From my point of view, there could be no better place for him currently. He can make the real big step after that. As even more complete player who had the chance to develop further here as a mainstay."
"He'd need to find his place first at a new club, it's not always easy for a 20-year-old. What do you believe how interesting Jadon will be for the biggest clubs in the world after one, two, three more seasons with us?"
Borussia Dortmund is currently four points behind leaders Bayern Munich in the Bundesliga table.