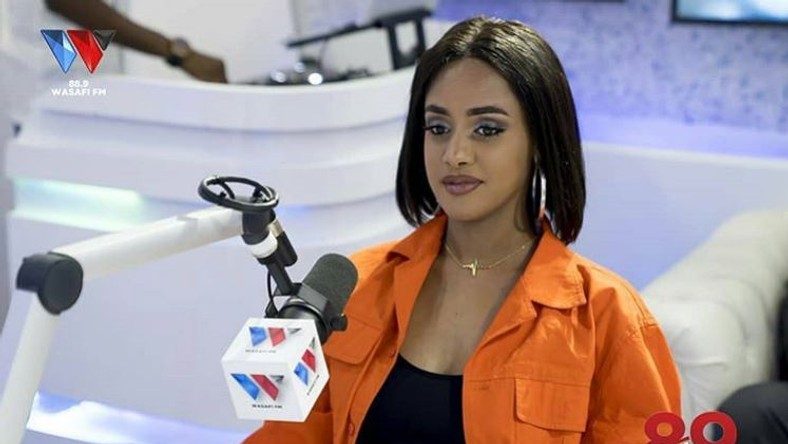 Kenyan radio presenter  Tanasha Donna is not a happy mum after reading horrible and made up stories about her and her child.
Taking to her Instastories, Tanasha revealed that she was shocked when she read horrible things written by blogger about her young family.
"A woman can't have some privacy without the media and blogs making up 100%pure lies and made up stories for then when you read the horrible things they write about a child, to make matters worse all lies you wonder what's wrong with this world," he wrote.
She went ahead to rubbish claims that she's suffering.
"When one decides to go silent and focus on their brand and family they immediately insinuate that you're suffering or start cooking up their lies," she said.
Tanasha also revealed her plans for clearing all her social media posts in a rebranding process.
"Going MIA…soon clearing 95%of my posts on IG as i'm I a rebranding process but once I'm back I promise it will be worth it," she revealed.
check out her instastories 
Protecting her son at all costs
A few weeks after her pregnancy reveal, Tanasha took to her Instagram page and revealed how she managed to keep her child from the prying eyes of the public.
Her revelation came as a surprise to many since, by the time the couple went public with their pregnancy, Tanasha was 7 months along.
"Crazy how some dresses hide my bump while others show them, well that's just from the front view lol (a little trick I learned when I was trying to protect my unborn son from the cruel social media, front view pics all the way!!)", she said.
And after the baby was born Tanasha revealed that she and Diamond came to an agreement to keep their baby's name private until he was born.
"I am afraid that bad and evil people will harm him, we have already discussed the name but we cannot share it at the moment," she said.