They say love can make you do stupid things. This might be true as Kenyans took to social media confessing things they have ever done for love.
From spending much on a partner who later left you for another person to living a miserable life to please your partner, here are some of such confessions;
Isaiah Sinani So there is this lady tulikuwa tunafanya job pamoja, we fell in 💕, i remember using half of my salary just to treat her in the name of love baadae akapewa transfer…my friend niliachwa hiyo siku…sikuizi mm ni wa hit and run
Triza Teresa Love Ni ujinga tu …..ata sijawahi elewa Hadi wa leo if it was love or something withcraft …….Mimi na vile huwa mstingy na mwanaume ananiingiza box nakopa doh alafu nampatia ,alafu boyfriend anaanza kujiexplain ati mshahara hawajalipwa for 3 months …..kitu mzuri Ni ati najua kusonga mbele Kama injili…
The money was 1000 eeeh thao moja but it pains me nikiifikiria ,ata sijui nilikuwa nimekunywa Nini nikipea hio ngamia pesa
Mamake Ashaville Shanies Mm nililala kwa kunguni zikiniuma wiki mzima nikifanya usafi nachemsha maji namwagia kitanda alafu kimtu kinaniambia hakiko tayari kuoa shetani hii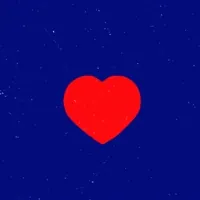 Andrew Blessed Kushinda kumpea Pesa za Upkeep hadi nikampea Pesa aende atibiwe Macho halafu mjinga anatombwa na Chokora Jobless.
Mutonya Wa Matheri Kulala kwa floor nisimtombe hadi tuoane then akafanya harusi tena Wakaachana nasinyika kujua nilichinja kuku ikiwa na vifaranga saitani
Cate Kariah Kununulia mwanaume viatu na pocket money yangu nikiwa campus
Cate Kariah Pia mi nilibaia mwanaume maua ya valentine's day..akaenda akapea main chick🧐
Abigail Kentili Wen I was mentally ill I used to give him money support him etc siku niligundua ako na kadem I texted that kadem na hiyo ndo siku niliachwa😂😂😂
Matusi nilipewa acha tu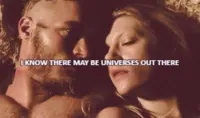 Kevoh Kevz wah me ni kupeleka mtu salon after evry 3 days.alafu nyangumi inatoa mimba
Nancy Matinde Giving him my money ati ako internship, i gave en gave more it reached a point hata nilizeekewa viatu en worn out clothes ati asilale njaa uko kitengela nkt the niga got a job en dumped me like a hot potato!
Mcpeters Kuyu I traveled to China to find love, but she didn't pick my calls in China jingwuu airport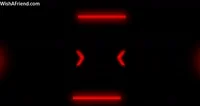 Chonda Joel Steve Kwenda Tanzania Muweza kwa mganga nijue Nyakio aliniacha kwa nini??
Kaitishwa nywele za pua LA nyanya na ngozi mbili za kiroboto…..
Mama weeeee,kachapiwa na bosi buda!
Fred Njenga Kufagia jumba la ngurue ili ni mpereke 2 rivers then akanishw ati wanaenda na mamake iyo siku
Jackie Nyakio Faking sickness ndo nitumiwe ndo tupate ya sappa😫😫😫 may thunder strike u