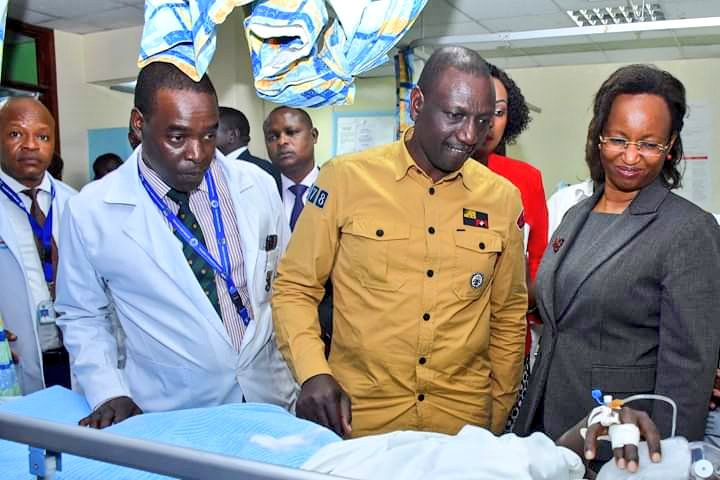 Good morning,
Unfortunately, there is nothing good about this morning as we still mourn the eight pupils who perished at the Precious Talent Academy on Monday morning. This is after a substandard building, that had been built using chicken wire mesh caved in on them.
As usual, our politicians saw an opportunity to mint political mileage from the whole tragedy. Nominated Senator Millicent Omanga, Nairobi Women Rep Esther Passaris and Dagoretti South MP John Kiarie were at the scene of the accident, not to condole with bereaved families but to address the media.
No wonder, a certain media house has described this group as disaster celebrities. When will our politicians learn to be human first?
We will be discussing this and other hot stories on Opera News.
Here are the stories making headlines this morning:
I Forced My Daughter to Attend Ill-fated School
We bring you an exclusive story about how families of the deceased pupils from the Precious Talent Academy Tragedy spend their last moments with their loved ones.
One parent, painfully recounts how she forced her class one daughter to go to school despite the little girl not wanting to.
Beware of Fake Notes as CBK Rolls Out New Currency
The Central Bank of Kenya has warned the public to vigilant of the fake currency ahead of the September 30th deadline.
The public should remind themselves of the features of the new generation banknotes; their feel, look and tilt.
Huduma Namba System Outdated, Bound to Fail – IT Expert
A cybersecurity specialist from India has claimed that the Sh6 billion Huduma Namba system acquired by Kenya is archaic and will fail.
Anand Venkatanarayanan who has 21 years' experience in the field told a three-judge bench that the system has so many loopholes that can facilitate duplication, hence, the data is not secure.
He was testifying in the case where Nubians have challenged the implementation of NIIMS.
The Precious Talent School tragedy has raised many concerns about the standard of buildings across the country. Unfortunately, the incident could have been avoided if parents had addressed the warnings of their children who complained severally complained about the shaky structure. Do you think parents should also be held accountable for the disaster?